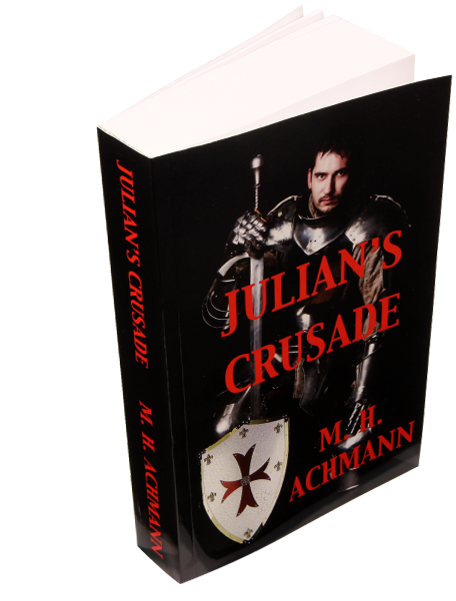 A historical novel staged against the background of the third crusade.
Julian, younger son of the Duke of Montguyon, against the stern warnings of his famous father, dreams of knighthood and honor, as a means to escape the ill-will of his older brother Armand. He is fostered and knighted at the royal court of Navarre, is chosen to escort his adored mistress Berengaria to Messina, to marry Richard I.
Circumstances draw him ever deeper into the futile endeavor of the third crusade. With his friends and a group of Templars he escorts Richard homeward. The king is kidnapped. Julian is shot by a poacher's arrow and forced to seek refuge at a castle on the Rhine. Gudrun, the count's daughter and betrothed by age-old custom, nurses him back to health after a lengthy struggle.
Determined to follow his chivalric oath, Julian leaves for France, hears of his father's puzzling hunting accident and later the imminent siege of the far-off German castle, financed by his brother Armand. Honor bound, Julian races to help his new friends defeat their enemy. After returning home, the two brothers finally meet face to face.